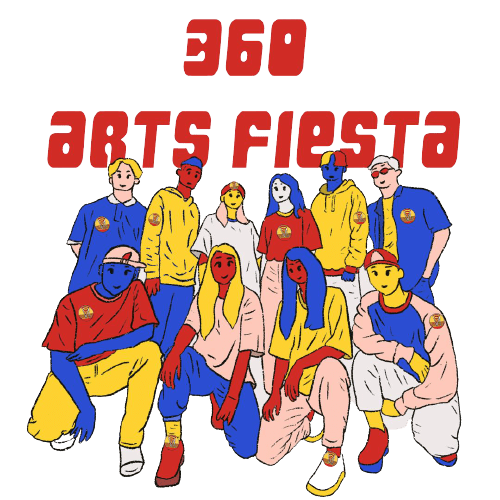 These experimental performances by performing arts CCAs from Ngee Ann Polytechnic feature a 360 degree viewing experience. Highlighting the Tenacity of the students in experimenting and incorporating novel ways in online arts presentation to make it more immersive for the viewers at home.
Keep an eye out for our immersive 360 audience experience, with performances by Ngee Ann Polytechnic's very own performing arts CCAs: NRA (Hip-Hop Club), D3 (Contemporary Dance Club), NP Korean Cultural Club, NP Amplify and Ngee Ann Poly Stage Arts Group (Chinese Drama Club). You certainly would not want to miss out the creative pieces they have created!
More popularly known as New Revolving Age (NRA), the hip hop club nurtures its dancers in various genres, such as Old School Hip Hop, New School Hip Hop, Jazz Funk, Street Jazz, Popping, Locking and Lyrical Jazz. The club is also known for its bi-annual dance production, Danzation.
Stage Art Group (Chinese Drama)
The Chinese Drama Club is also known as the Stage Art Group (SAG), and involves Mandarin and Chinese Stage Art. They aim to expose and nurture acting potential within every member. Members also get involved in major aspects of stage production, from the basics of stage lighting and sound to making props and costumes, and even script writing and make up. The club has performed locally, as well as in Malaysian cities like Johor Bahru, Kuala Lumpur and Penang.
Korean Cultural Club (KCC)
Korean Cultural Club, or otherwise called KCC, is an Arts & Cultural CCA in Ngee Ann Polytechnic. We aim to bring like-minded individuals together through various aspects of the Korean Culture and also through K-Pop music and dance.
JACRA is one such example where like-minded strangers meet through the beauty of the Korean Culture and become close friends who dance and improve together. The 5 friends have come together to perform a dance choreography from a K-Pop song while showcasing the arts scene in Singapore. We hope you enjoy the performance!
Find us at @np_kcc & @npkcc.dance on Instagram!
Focusing on English Pop/Rock music, members of NP Amplify will be taught the essentials of song writing, including basic musical and compositional theory. Members are provided with their very own studio, exclusive to the club, for practice sessions and to experiment with music by themselves.
D3 is Ngee Ann Poly's only contemporary dance club. Founded in 2009, D3 represents the three fundamental elements of a great dancer: dancing with passion, dancing with attitude, and dancing with your body, mind and soul.
Follow us on a journey, as we reminisce the time when we could keep our loved ones close to us, and strive to connect with one another despite the adversity.
Find us on @d3contemporarydance on instagram!